SAMOEFIKASNOST, PROBLEMSKA NASTAVA I VEŠTINA PISANJA
Ivana M. Martinović Barbul

Univerzitet u Novom Sadu Filozofski fakultet Doktorske studije Metodike nastave Visoka poslovna škola strukovnih studija Novi Sad
Сажетак
Teorija samoefikasnosti zasnovana je na ideji važnosti ličnog doživljaja sopstvenih sposobnosti pri realizaciji različitih ciljeva i zadataka. Rad ima za cilj da ispita uticaj problemske nastave (engl. problem-based learning) na razvoj samoefikasnosti studenata. U radu analiziramo razlike u samoproceni studenata o poboljšanju lokalnih i globalnih aspekata pisanja, uz korišćenje problemske nastave u okviru engleskog jezika struke. Rezultati pokazuju da problemska nastava ima pozitivan uticaj na percepcije učenika o razvoju veštine pisanja na kursu engleskog jezika struke. Razvoj samoefikasnosti u velikoj meri određuje ponašanje studenata u ostvarivanju cilja jer pokreće akciju, određuje količinu napora koji treba uložiti, istrajnost pri suočavanju s preprekama i način na koji student reaguje na neuspeh u procesu učenja.
Преузимања
Подаци за пруезимање нису доступни
Референце
Bandura, A. (1986). Social foundations of thought and action: A social cognition theory. Englewood Cliffs, NJ: Prentice Hall.
Bandura, A. (1997). Self-efficacy: The exercise of control. San Francisko, CA: W.H. Freeman Publishing.
Broaddus, M. B. (2012). "Students' writing self-efficacy, motivation, and experience: Predictors in journalism education". Pristupljeno 15.4.2018. URL: http://trace.tennessee.edu/utk_graddiss/1275
Dudley-Evans, T., & Johns, M. (1998). Developments in ESP: A multidisciplinary approach. Cambridge: Cambridge University Press.
Early, J. S., & DeCosta-Smith, M. (2011). "Making a case for college: A genre-based college admission essay intervention for underserved high school students". Journal of Writing Research 2(3): 299–329.
Ferris, D. (2002). Treatment of error in second language student writing. Ann Arbor, MI: University of Michigan Press.
Ferris, D., & Hedgcock, J. (2005). Teaching ESL composition: Purpose, process and practice (2nd ed.). Mahwah, NJ: Lawrence Erlbaum Associates.
Freedman, A. (1993). "Show and tell? The role of explicit teaching in the learning of new genres". Research in the Teaching of English 27(3): 222–251.
Gieve, S. (1998). "Comments on Dwight Atkinson's "A critical approach to critical thinking in TESOL". TESOL Quarterly 32: 123–129.
He, T. (2005). "Effects of Mastery and Performance Goals on the Composition Strategy Use of Adult EFL Writers". Canadian Modern Language Review 61(3): 407–431.
Hmelo-Silver, C. E. & Barrows, H. S. (2006). "Goals and strategies of a problem-based learning facilitator". Interdisciplinary Journal of Problem-based Learning 1: 21–39.
Hmelo-Silver, C. E. (2004). "Problem-based learning: What and How Do Students Learn?". Educational Psychology Review 16 (3): 235–266.
Loyens, S., Magda, J., & Rikers, R. (2008). "Self-Directed Learning in Problem-Based Learning and its Relationships with Self-Regulated Learning". Educational Psychology Review 20(4): 411–427.
Pajares, F., & Johnson, M. (1996). "Self-efficacy beliefs and the writing performance of entering high school students". Psychology in the Schools 33: 163–175.
Pajares, F., & Valiante, G. (1997). "Influence of self-efficacy on elementary students' writing". Journal of Educational Research 90: 353–360.
Shah, P., Mahmud, W., Din, R., Yusof, A., & Pardi. K. (2011). "Self-Efficacy in the Writing of Malaysian ESL Learners". World Applied Sciences Journal (Innovation and Pedagogy for Lifelong Learning) 15: 08–11.
Rahimpour, M., & Nariman-Jahan, R. (2010). "The influence of self-efficacy and proficiency on EFL learners' writing". International Journal of Instructional Technology and Distance Learning 7(11): 19–32.
Rollinson, P. (2005). "Using peer feedback in the ESL writing class". ELT Journal 59: 23–30.
Shell, D., Murphy, C., & Bruning, R. (1989). "Self-efficacy, attributions, and outcome expectancy mechanisms in reading and writing achievement". Journal of Educational Psychology 81: 91–100.
Silva, T. (1993). "Toward an understanding of the distinct nature of L2 writing: The ESL research and its implications". TESOL Quarterly 27(4): 657–675.
Stepanovna, A. (2006). "O inovacionim i tradicionalnim modelima nastavnog preocesa". Nastava i vaspitanje 2: 109–122.
Weimer, M. (2002). Learner-centered teaching: Five key changes to practice. San Francisco, CA: Jossey-Bass.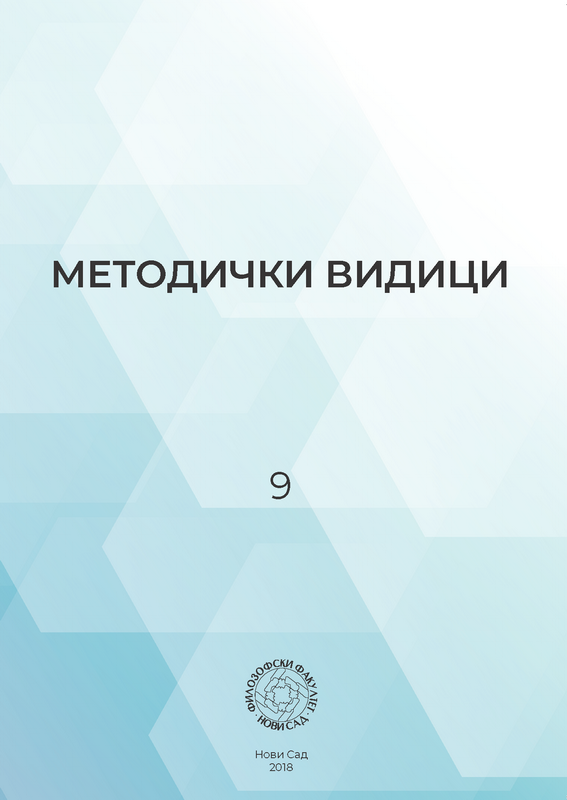 Секција
НАСТАВА СТРАНИХ ЈЕЗИКА, КЊИЖЕВНОСТИ И КУЛТУРА